Bottom basin | Channel | Middle basin | Rushcutters bay | The neck | Top basin
The Middle Basin of the Lower Manorburn dam is the most popular ice skating destination in Central Otago and is one of the most commonly frozen sections of skatable ice in the New Zealand.
There are two inlets, a smaller unnamed one on the far side of the basin and a much larger one called Rushcutters bay to the right of the main parking area. Visit the Rushcutters bay page for more specific information about that section of the basin.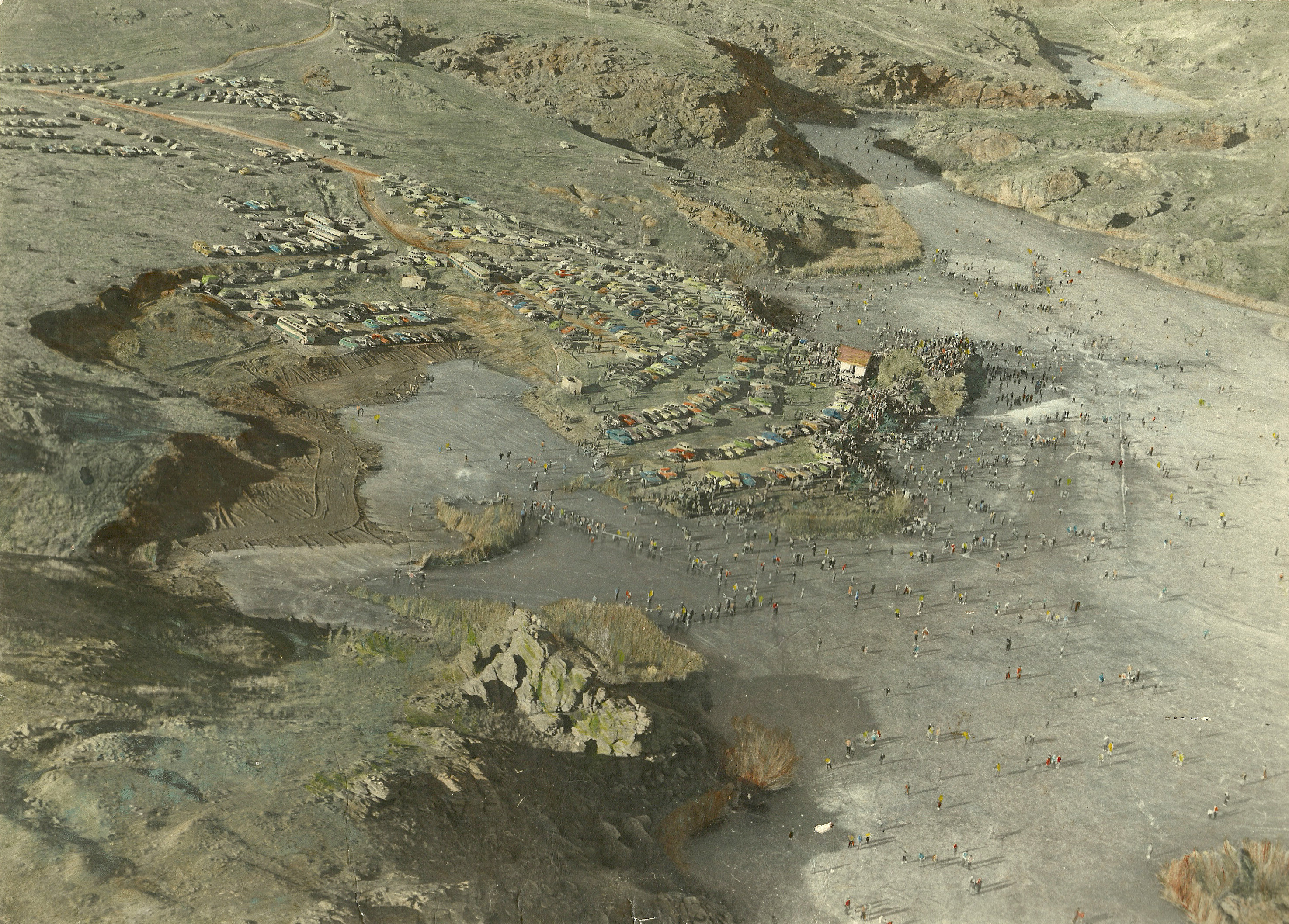 Safest areas
The far side of the Middle Basin (opposite the parking area) and the narrower sections heading into the two channels, or in the bullrushes at the sides are often thinner and weaker than other areas.
Entry points
The most convenient access point to the ice is via concrete and wooden edges which sit alongside the basin beside the parking area. If the ice in that particular area is too weak, it may be necessary to move around to the far side of Rushcutters bay where the ice is more shallow and often stronger.
Overhang
There is a prominent rock overhang beside the parking area. This is a popular vantage point for spectators and can be a handy place to go for photography.