Page under development. If you have suitable content for it, please get in touch.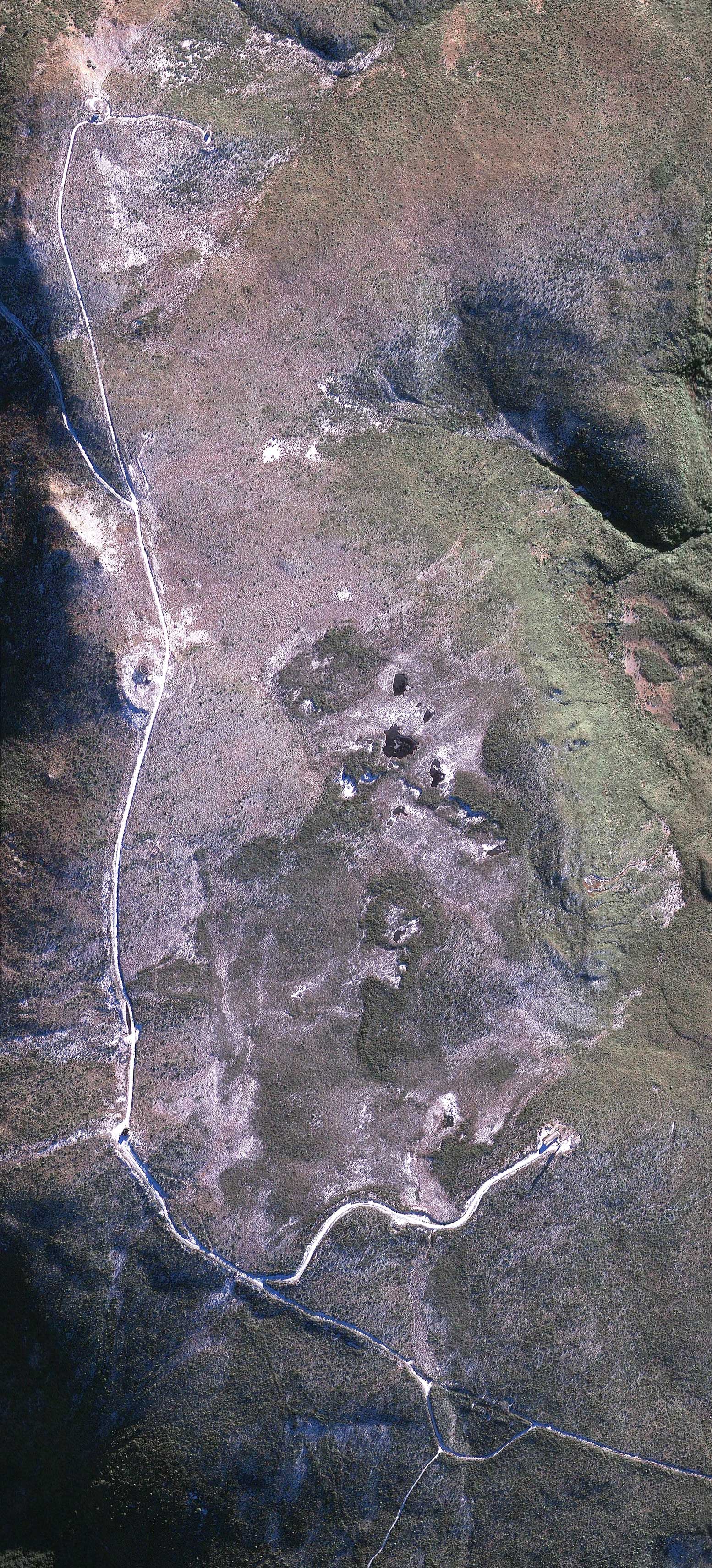 Little information is available about the ice conditions on Swampy Summit.
Reports from 2010
The first report we have is from September 4th 2010, indicating that some ice was present but insufficient to skate on. The temperature in Dunedin was 8 deg. C and there were no sign of frosts in the city even in the highest suburbs. The temperature on Swampy Summit was zero deg. C. The road was frozen solid. All puddles were frozen and some ponds had a 4 – 5 mm thick layer of ice in sections. All larger ponds were totally liquid.
The wind and swampiness of the larger ponds may prevent them from freezing, but this is unknown at this time. Investigation in extreme winter conditions is necessary to confirm whether it is viable to skate there.
Reports from 2011
The second report we have for this area was from July 13 2011. The larger ponds were not inspected, but a small pond off the side of the access road had ~40 mm of soft snow ice. The outer edges of the pond were very weak and a plank was used to get onto the ice surface.